Welcome to the Office of General Counsel Website
The Vice President for Business and Legal Affairs, General Counsel is committed to service, knowledge of the law, and facilitating the educational and research missions of WHOI. The General Counsel's office aims to provide, manage, and coordinate all legal services for the WHOI community and to minimize legal risks and costs efficiently, reliably, and professionally.
As such, the General Counsel provides proactive professional advice on a broad array of critical, strategic, legal, and public policy issues, to WHOI's Board of Directors, the Director and President, the Directorate as a body, and all senior managers in their WHOI roles and positions. The size, complexity, scope and diversity of the WHOI community generate a range of complex, cutting-edge legal issues. Many, such as academic freedom, sponsored research, shared governance, and student rights and obligations, are unique to a research and academic environment, and add complexity to the more traditional and predictable legal and business issues encountered by a large enterprise. WHOI also has the added complexity of being a large maritime operator with two oceangoing vessels, a substantial maritime crew, a number of small craft, AUVs, and ROVs. Additionally, the Risk Management officer and insurance placement coordinator falls under this office.
Contact
To find out more, please contact the Office of Legal Affairs and General Counsel.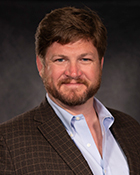 Christopher C. Land
Vice President for Legal Affairs and General Counsel
Secretary of the Corporation
Woods Hole Oceanographic Institution
266 Woods Hole Rd., Fenno Rm 209,  MS-40A
Woods Hole, MA  02543
WHOI Anonymous Tip-line
Integrated telephone and web-based anonymous hotline reporting service available to all members of the WHOI community to confidentially report concerns about their workplace environment, unethical activities or violations to Institution policies.