Attorneys & Staff
Attorneys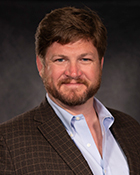 Vice President for Business and Legal Affairs, General Counsel
Mr. Land is an order of the coif graduate of Tulane Law School. He practiced for over 12 years at international law firms in New York and Boston. Most recently, was a Counsel in Goodwin Proctors' Energy Group and Products Liability Group before joining in-house with longtime client WHOI in 2014. Mr. Land formerly sat on the Editorial Board for The Journal of College and University Law.
(508) 289-2900
cland@whoi.edu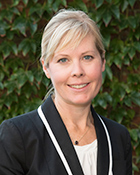 Deputy General Counsel & Secretary of the Corporation
Ms. Lockhart provides advice and legal strategy to the institution on a wide variety of legal and government relations matters and assists WHOI in building policy engagement programs with government, industry and other key stakeholders in Massachusetts and the surrounding region.  She provides general legal and compliance oversight, and oversees the development and implementation of strategic and risk management policies and initiatives.  Ms. Lockhart also supervises the Office of Technology Transfer and assists in advancing efforts to create business opportunities for the institution.
Before joining WHOI, Ms. Lockhart was the General Counsel and Policy Director for the Chair of Steering and Policy in the Massachusetts State Senate. Prior to her Beacon Hill work, Ms. Lockhart served in various vice president, general counsel, and leadership advisory roles for non-profit and governmental entities. Ms. Lockhart began her career in private practice focusing on litigation and government matters at Ropes & Gray LLP before serving as an Assistant Attorney General for Massachusetts under Martha Coakley. Ms. Lockhart received her law degree, cum laude, from Georgetown University Law Center, and her undergraduate degree, summa cum laude, from Boston College.
(508) 289-2983
elockhart@whoi.edu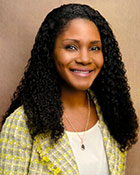 Assistant General Counsel
Mercedes Moses joined the WHOI team as Assistant General Counsel in October 2022, specializing in agreement and contract negotiations. Prior to joining WHOI, Mercedes served as the Associate Director of Agreements for the Office of Sponsored Research at the Broad Institute of MIT and Harvard, where she managed negotiations and compliance matters related to contracts and agreements. Mercedes holds a B.A. in Legal Studies from the University of Massachusetts Amherst and a J.D. from Hofstra University School of Law.
(508) 289-3221
mercedes.moses@whoi.edu